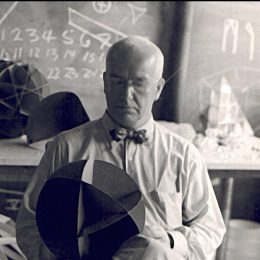 16.09.2020
It is now essential to reserve your visit before attending an exhibition: choose your time slot and obtain your free entrance ticket by clicking on the 'Reserve' icon.
"My ideas have undergone a process of emergence by emergency. When they are needed badly enough, they are accepted."
We are proud to present a journey into the mind of Richard Buckminster Fuller, an American designer, architect, thinker, philosopher and visionary.We invite you to rethink the future and imagine a world based on more sustainable principles.